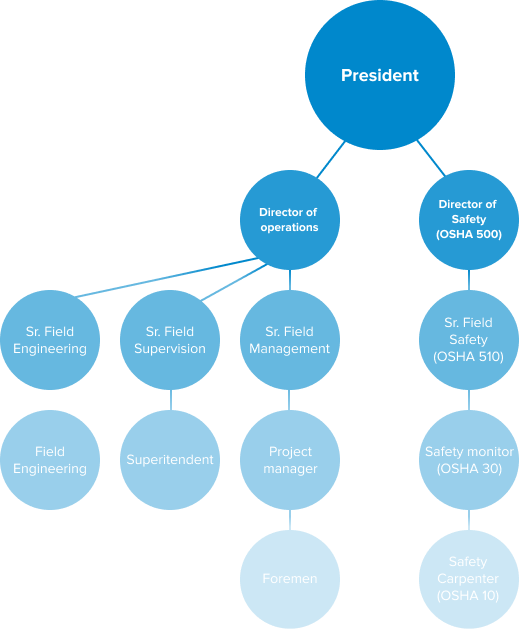 OUR APPROACH TO SAFETY
At KD Construction, safety is paramount. We are committed to complying with OSHA's rules and regulations as well as implementing our own set of standards.
Bypassing the traditional route through the operation's chain of command, KD's safety personnel report to our OSHA 500 certified Director of Safety who reports directly to the President of the company.
Monthly safety inspections are performed by an independent 3rd party consultant.
Weekly jobsite safety inspections are performed by our Director of Safety.
KD employs a designated Safety Manager at each jobsite.
We provide training for all of our employees and even our subcontractors.
All of our Safety Manager's have achieved the OSHA 510 certification ( a prerequisite to the OSHA 500 certification).
All KD Safety Monitors are OSHA 30-Hour trained.
All of our Safety Carpenters are OSHA 10-Hour trained.